Facebook for iPhone makes it easy to stay connected and share information with friends. Use your iPhone to start a conversation with Facebook Chat, check your friends' latest photos and status updates, look up a phone number, or upload your own mobile photos to Facebook while on the go.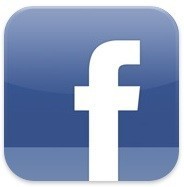 What's New in Version 3.4.2
- Various bug fixes
- Improved security
Download Facebook v3.4.3 for iPhone , iPod , iPad [iTunes]
You can follow iPhoneRock on Twitter or join our Facebook fan page to keep updated on the latest jailbreak and unlock news.
1 Response » to "Free Apps : Facebook Updated to v3.4.3"